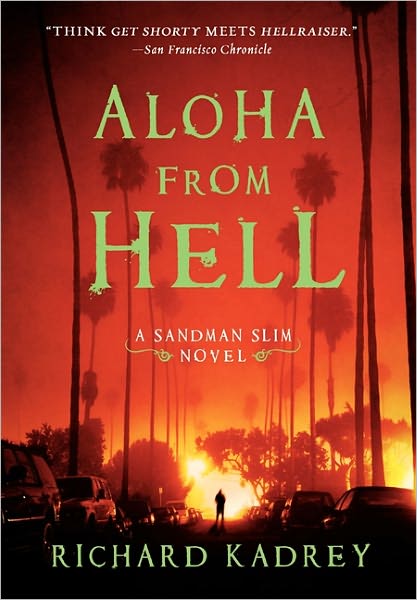 The Big Idea: Richard Kadrey – Whatever
Richard Kadrey's "Sandman Slim" series is one of my favorite sets of fantasy books from the last few years, so it's a pleasure to bring Kadrey back to the Big Idea to talk about its latest installment, Aloha From Hell. This time around, and with a nod to his series' main character, Kadrey's here to talk about the value of persistence, even when by all indications you've been entirely left for dead.
Call it coincidence, serendipity, whatever. I've known Kadrey's work for decades, but hadn't read anything recently, until I discovered (through an Amazon recommendation, of all things – and that will be the substance of another post here shortly) his Sandman Slim series. I read the first, Sandman Slim
, and immediately glommed onto the remaining two (so far) in the series and, as it happens, I'm reading Aloha from Hell
right now.
I have to confess that, aside from my enjoyment of the books, my first reaction was utter envy. Why can't I come up with a character/concept like this? The closest I ever came was my Calley/Berg duo in the Dream Trio
series, but I'm still looking for that Killer Koncept.
Anyway, read Richard's inspiring tale of ultimate success after a period of depressing failure. It will help you keep the dream alive. And a big thank you to John Scalzi for the interview.